Enneagram-Informed Spiritual Direction
Spiritual Direction is an ancient tradition. Some call it spiritual mentoring. A spiritual director is a guide who listens, reflects, and holds the space with you on your spiritual journey. It is said that spiritual direction is the essence that Freud removed from counseling, which made talk therapy a more linear experience. But God is not linear.
People often seek out a spiritual director in times of transition such as illness, divorce, or death. Some seek spiritual companionship as they contemplate a career change, a call to a new vocation, or as they approach retirement age. Some might seek out a spiritual director after moving to a new location.
The common denominator in all of these is we find ourselves at a crossroads in life and we turn toward our spirituality and sometimes seek new ways to deepen that spirituality. We begin to ask the bigger questions and set out to find a greater understanding of our divinity. We seek new ways for the sacred to become known to us. We search for new ways to pray, ways which lift us beyond the rote words of our prayer books. We long to be in relationship with our Creator. We find God in the ordinary, perhaps in the way sunlight streams through the leaves on a tree on a Spring day, or in the graceful flight of a hawk against a blue autumn sky. We begin to perceive and experience the movement and expression of God differently than we ever have before. We start to question things we perhaps never questioned before. We may hear God calling us to something new. We long to communicate with the Divine in a new way, and perhaps above all, we want to make space for this new movement of God in our world.
You need not be a member of a church or even define yourself as religious to be in Spiritual Direction. Spiritual Direction is for anyone who is on a spiritual path and seeking a deeper relationship with the god of their understanding. All denominations and faith traditions are welcome.
Spiritual Direction sessions with Maria are scheduled online with Zoom or by phone.
Wondering if Spiritual Direction is for you?
"Within the first 10 minutes of speaking to Maria over a zoom call, I felt like we had known each other for years and we had some sort of kindred connection. I enjoyed every single minute of our time together. She knows how to navigate through the process of finding the Enneagram very well and she was amazing during my Spiritual Direction session. I felt so grounded after the meeting and even 6 weeks later I feel good. I had been feeling very lost for 2 months after a life event that shook me. Thank you for doing what you do Maria, I truly appreciate your gifts."
Emily Sturgeon
Dallas, TX
Bach Flower Remedy Consultations
and Personal Formulas
Is a stressful world stealing your peace?




The Bach Flower Remedies are a gentle pattern-based system of healing derived from the essences of 38 plants and one naturally occurring stream. The system was developed in England by Dr. Edward Bach in 1930. Dr. Bach was a physician and bacteriologist who abandoned the practice of traditional medicine for the flower remedies. Through observing his patients, he came to understand that the origin of physical disease was in the emotional layer and conventional medicine somehow didn't seem to be enough to help his patients heal. And so Dr. Bach dedicated the latter part of his career to the practice of the flower remedies and harmonizing the emotions.

Like peeling back the layers of the onion we hear so much about in holistic medicine, the remedies begin their work by addressing whatever emotional layer is present, until the deeper layers rise to the surface.

As gentle and as subtle as the system is, it is a powerful tool of transformation as the remedies allow the personality to align with the higher self, taking us out of our Shadow Self and leading us to our True Self.

Dr. Bach's system is used globally in 66 countries today. It is safe and non-toxic and holds no side effects. It is safe to use on people of all ages, from newborns to the elderly. It is even safe and effective to use on pets. As the remedies are not herbal medicine, but plant-based energy, which operate similar to the concepts of homeopathy, the remedies have no contraindications.


Why is the consultation important?
In the Bach system, the consultation is an essential part of the experience. The consultation allows the practitioner to get to the heart of the matter and create the best formula for you.

You may be familiar with Rescue Remedy, which is also called the crisis formula. Rescue Remedy is used for sudden stressful events or in anticipation of stressful events. It may also be given for unresolved experiences that still trigger episodes of stress. In England, you can find Rescue Remedy sold at the airport alongside aspirin. The formula was designed for use in critical moments and so a consult is not warranted to know when it is needed.

But when it comes to creating a personal formula, the consultation is absolutely vital to the success of the formula. This is partly because each formula is customized and typically will change as different emotional layers present. And so remedies you choose for yourself today may not be appropriate a month later.

Most important in this experience, however, is having a trained professional hold your story with objectivity and compassion. We almost never see our own situations objectively and rarely do we practice self-compassion as well as we should. Having a trained professional hold space with us, honor our story, and reflect that story back to us is central to the experience of the Bach system.
Here are some words Maria's clients have shared about how the Bach Flower Remedies have benefitted them:
"I cannot say enough good things about Maria and the services that she offers.... I have been able to get through extremely intense and difficult life circumstances by using the Bach Flowers and becoming more involved in holistic living. Finding your practice has definitely made a vastly positive impact in my life!"
Stephanie
Scottsdale, AZ

"Maria, I just wanted you to know how much you have helped me with your Bach Flower formula. As you know, I have been unknowingly suffering from depression, having a lack of energy, concentration and focus, or desire to do anything. When I researched the pharmaceuticals used to treat depression, I was not impressed with the side effects. However, the Bach Flowers you advised me to use have relieved my symptoms allowing me to function normally without side effects. I can't thank you enough."
Richard
Smithtown, NY

Curious about whether the Bach Flower Remedies can help you?
Bach Flower Remedy Consultation - New Client

90 Minutes
Video or telephone meeting
Formula will be shipped to you
Choose this option only if you have never received a Bach Flower formula at
Spirit Point Acupuncture, Wellness, and Education before.
The 90 minute session is recommended for most new patients.
Bach Flower Remedy Consultation - New Client

60 Minutes
Video or telephone meeting
Formula will be shipped to you
Choose this option only if you have never received a Bach Flower formula with Maria
Bach Flower Remedy Consultation

60 Minute Follow Up
Video or telephone meeting

Includes formula and shipping
The option most clients choose for follow up sessions.
---
Bach Flower Remedy Consultation

90 Minute Follow Up
Video or telephone meeting

Includes formula and shipping
For follow up clients with more complicated presentations, requiring more time.
---
Bach Flower Remedy Consultation - Follow Up

45 Minutes
Video or telephone meeting
Includes formula and shipping
For clients who have been working with Maria for a few months and require minor adjustment to their formula.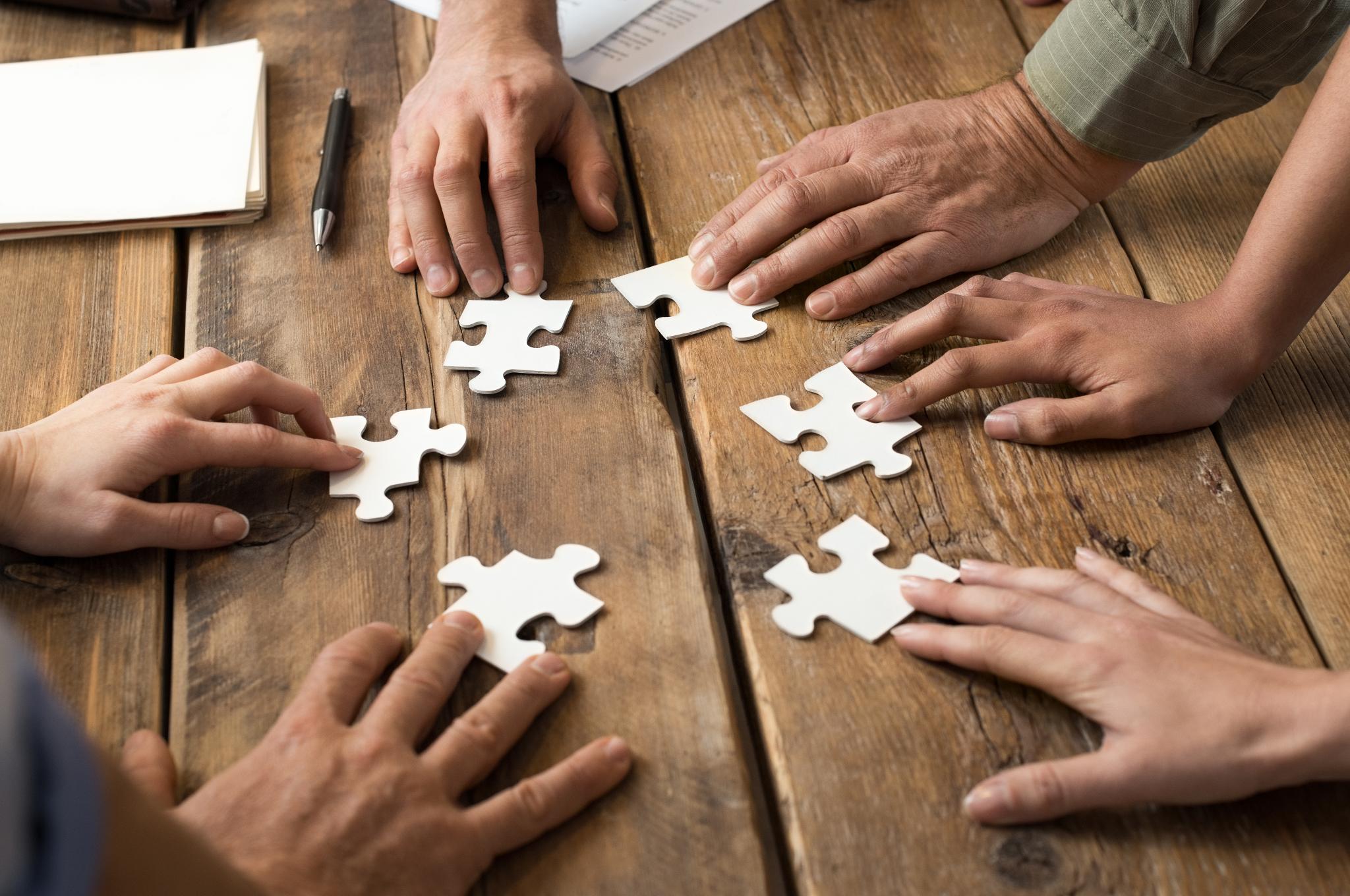 Enneagram consultations and the Enneagram Typing Process help you understand who you are so you can identify and reach your health and life goals, living your best life — in body, in mind, and in spirit.
The Enneagram is an ancient wisdom tradition, based on nine personality types -- nine ways we think about, feel, and experience the world. We each lead with one of the nine types, which is formed through infancy and childhood. Our Enneagram type informs all our relationships throughout life, most notably the relationship with have with ourselves. The more awareness we have about ourselves, the better we are able to respond to our world and those in it in more meaningful and productive ways.
Take the deep dive into the essence of your being and discover how to live more fully. The Enneagram is used for self-awareness and personal development, but is also a powerful business-development tool. Maria's speciality within business is in the healing professions of acupuncture, massage therapy, counseling, chiropractic, naturopathic medicine, and associated fields.
These sessions are currently conducted by video conference or by phone.
About Maria Mandarino, LAc, DipAc (NCCAOM), LMT, CSD, MSEd
---
Welcome!
I look forward to partnering with you on your journey to authentic healing.
My name is Maria Mandarino and I am a certified spiritual director, Bach Flower Remedy consultant, licensed acupuncturist, licensed massage therapist, and have been in private practice since 2002. I am also certified in the The Narrative Enneagram tradition.
After a serious car accident that changed the trajectory of my life, I began my journey into Chinese Medicine in 2000 at the New York College of Health Professions on Long Island. It was there where I began my studies in European Massage, but soon found my passion in AMMA Therapy® and the theory of Chinese Medicine, upon which AMMA Therapy® is based. While a student at the college, I was introduced to the John Barnes Approach to Myofascial Release. I went on to specialize in that work for nearly 20 years. During that time I came to understand the vital connection between the meridians and the connective tissue and the inseparable connection between the body, mind, and spirit. And so after a cross-country move, it wasn't long before I returned to school again to complete my master's degree in acupuncture at the Phoenix Institute of Herbal Medicine and Acupuncture.
It would be my work as a spiritual director, however, that would bring back a memory from the very first course I took in Chinese Medicine. In that first semester, one of my teachers said "If you're really good, you don't really need the needles."
It was a shocking statement. Over my years of practice as an acupuncturist and bodyworker, however, I found that when I took pulses at the start of the session, and then took pulses again after talking to the patient for 15 minutes, those pulses balanced. Pulse is one of the ways we diagnose in Chinese Medicine. As a friend of mine would say to me many years later, "You delivered the treatment with your words. The needles just anchored the treatment."
It was an audacious statement. Over time though, I came to agree with him. But it was a spiritual direction client who reported that meeting with me in spiritual direction yielded the same results as my acupuncture treatments. It is one thing to intellectually understand an esoteric concept. It is quite another to have it validated by the receiver. Grounded presence and compassionate listening are indeed healing. I am of the belief that without those things, no healing modality is fully effective.
I am also certified by the Nelson Bach Foundation and the Bach Flower Education Center in the Bach Flower Remedies and create custom flower essence formulas for my clients and patients, getting to the deeper causes of stress patterns and emotional pain. I have a strong interest in plants as healing agents and have additional training in Aromatherapy and Aromatology. As such, I bring not only the flower essences to my work, but also essential oils to address deeper emotional issues. Additionally, my work with the Enneagram has extended into my work with the flower essences. It is absolutely undeniable as someone trained in both the Enneagram and the flower remedies that plants hold the same characteristics as the 9 Enneagram personality types. This has been a powerful revelation in my work.
Prior to receiving my Master of Science in Acupuncture, I received my Bachelor of Arts in English and Master of Science in Secondary Education from Hofstra University. I received my certification training in Spiritual Direction at Benet Hill Monastery in Colorado Springs.
I am a passionate teacher and served as student clinic supervisor at the New York College of Health Professions, where I also taught European Massage and AMMA Therapy®. I also taught at RainStar University and Chandler-Gilbert Community College in Arizona.

Honesty and authenticity are at the heart of my approach as a practitioner. I know that healing requires not only a personal commitment, but also a safe and supportive environment. It is my goal to provide that space for you and be present to you so that you may heal.

Authentic healing is never a straight line and that can be a scary thing. Some days will be better than others. We tend to want things to be fixed for us, but nothing gets fixed from the outside in. Real healing is inside out work. I can help you do that.
I promise I will never ask you to take a journey I have not taken myself. I promise to always hold space with you as you find the courage and strength to heal. And I promise to treat you with the same level of respect that my own healers gave me when I was on my healing journey.


I invite you to take your first step on the healing journey.
Blessings and peace,

Maria Mandarino, LAc, DipAc (NCCAOM), LMT, CSD, MSEd
You are the divine manifestation of love.
The past year has been an intense one and a new year is around the corner. And as much as we are all eager to see 2020 depart, it's likely we still have a road ahead. In the…
December 7, 2020
WHAT PEOPLE HAVE TO SAY
ABOUT

MARIA MANDARINO
"Maria is just fantastic! Within the first 10 minutes of speaking to Maria over a zoom call, I felt like we had known each other for years and we had some sort of kindred connection. I enjoyed every single minute of our time together. She knows how to navigate through the process of finding the Enneagram very well and she was amazing during my Spiritual Direction session. I felt so grounded after the meeting and even 6 weeks later I feel good. I had been feeling very lost for 2 months after a life event that shook me. Thank you for doing what you do, Maria. I truly appreciate your gifts."
Emily Sturgeon, Dallas, TX
"Maria takes the time to find out what's really going on in my mind, body and soul. She involves me in the treatments, i.e., should we work on this or that? She tolerates my resistance to some suggestions and works with what she's got. Not only is she effective but her wicked sense of humor makes our sessions fun as well as healing. I drive an hour each way to see her and it's well worth it."
Judy Schriener, Sun Lakes, AZ
"

Always a great experience, a very enlightened individual who cares greatly for her patients.

"


Matthew Bohn, Buckeye, AZ
"

Maria was recommended to us by another acupuncturist. After four visits to Maria, my pain is completely gone. Through acupressure and acupuncture, Maria was able to eliminate the pain in my right leg and foot. Maria is kind, caring,

and

mostly very competent.
"
Sam Mansour, Sun City, AZ
"At the age of 13 years I was diagnosed with End Stage Renal Disease, and began dialysis several months before my 14th birthday. Since that time I have had three kidney transplants. My third transplant was the most difficult and took the longest to recover from. Age played a factor in my healing process, but so did the length of time I had waited for a transplant. The wait time for first two transplants was less than two years. I waited eight long years for the 3rd transplant. As I waited my health was declining quickly. On July 13, 2004, my cousin donated one of his kidneys, and saved my life.
Since my kidney transplant I am required to take a regiment of immunosuppressant drugs, which included prednisone. Prednisone has many side effects, including moon face, skin discoloration, hunger, weight-gain, and acne, thinning of the skin, restlessness, and increased risk for diabetes.
I began seeing Maria several years ago for both regular acupuncture and the Mei Zen Cosmetic Acupuncture Protocol. After several months of treatment, I began seeing a difference not only on my face, but also in my overall health. Acupuncture has not only been beneficial in improving the quality of my life, but my lab values continue to be within the normal range after 13 years of my transplant. Along with my transplant medications and acupuncture my creatinine (one measure of kidney function) has been within the normal range. And I am living the life I want to life, thanks to Maria!

I am so grateful for Maria and all she has done for me; she was invested in my personal healthcare and helped improve how I feel about myself.
Maria is very knowledgeable and caring, and she is kind and generous with her time, listening and getting to know her patients. Maria has the skills, wisdom, and the knowledge, and I consider her a true healer!"
Donna C, Lakewood, CO
---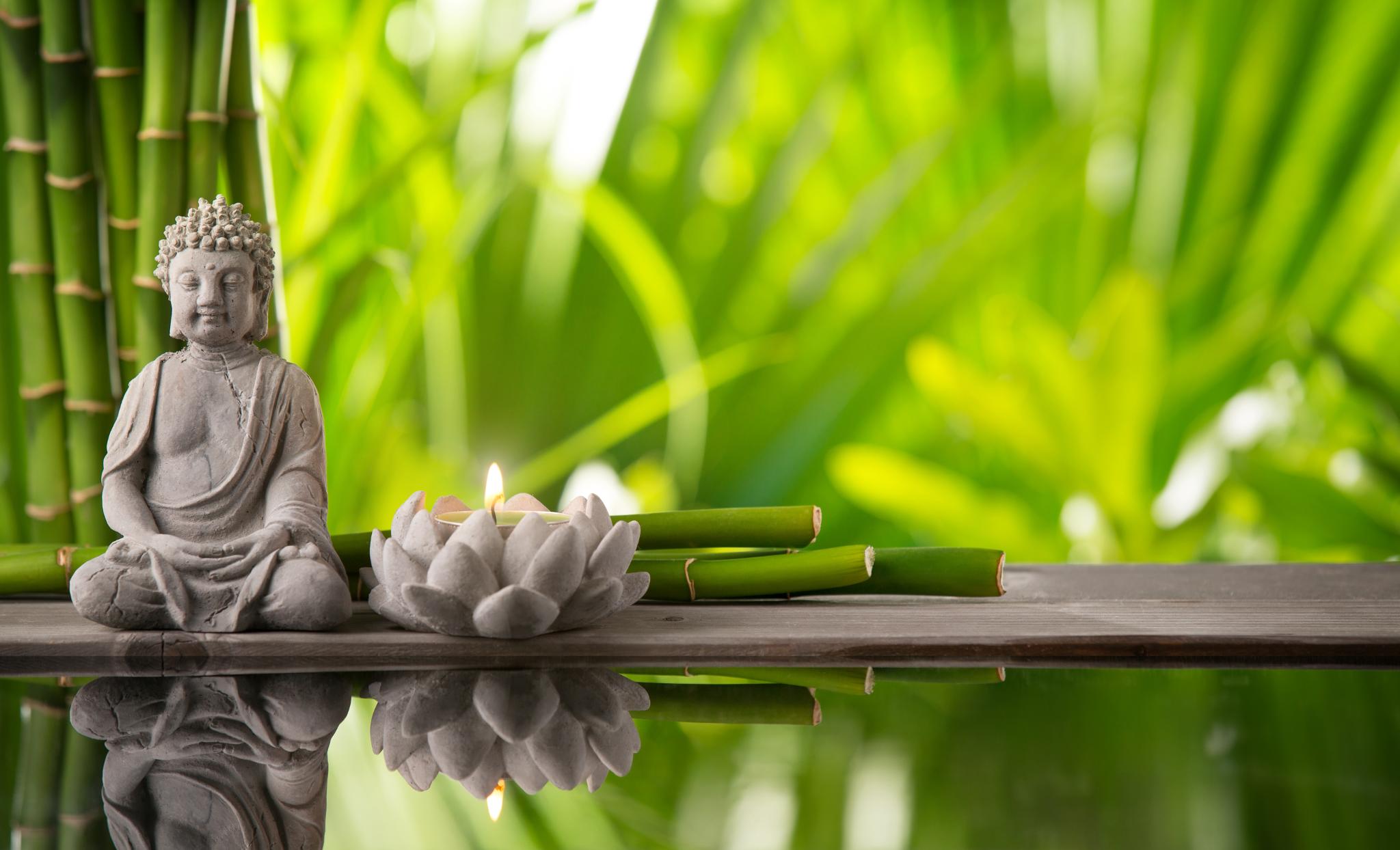 CLASSICAL ACUPUNCTURE
The Classics of Chinese Medicine state:
Where the disease is not serious, but the spirit is weak, the prognosis is poor.
Where the disease is serious, but the spirit is strong, the prognosis is good.
This is but one of many profound statements found in the classical texts of Chinese Medicine about the nature of healing. At Spirit Point Acupuncture, Wellness and Education, we treat according to these ancient texts, always seeking the deeper connections to your complaint, treating the root (the cause), and not merely the branch (the problem that got your attention). That root might be found entirely somewhere else in your body, an origin which began with an injury you sustained perhaps decades ago. That pain may reflect the movement of the seasons and how the weather affects your symptoms. It may have to do with your genetics or lifestyle. However, most times that source of pain is found in your spirit or your psyche. There are many reasons for disease. But the most meaningful treatment will always address the root cause and the state of your spirit. It is for this reason that we don't just treat your problem, but the reason you are having that problem. We are not your quick fix stop. But we promise to get to the center of your problem to restore you to balance.
Our acupuncture sessions include essential oil therapy. For patients wanting to do deeper work, a session may include an exploration into your Enneagram type.
I invite you to watch this clip from the inspiring acupuncture documentary, 9,000 Needles. The award-winning film is the story of competitive bodybuilder, Devin Dearth, who suffered a stroke and traveled with his family to China to be treated with acupuncture and Chinese Medicine. I wrote my master's thesis on the cost efficacy of treating stroke with the integration of western and eastern medicine, and so this film holds a warm spot in my heart. I encourage all my patients and anyone interested in the power of acupuncture to watch it.
Click this link: 9000 Needles Movie Trailer
Essential Oil Therapy
Application of Certified Organic Snow Lotus essential oils on specific acupuncture points with your acupuncture treatment to promote balance and harmony in the energy system. A highly effective approach to treating deeper and more emotionally based conditions.

AMMA THERAPY®
AMMA Therapy® is an ancient system of healing which includes a specialized form of massage therapy using acupressure points It also includes dietary recommendations and Qi Gong exercises. AMMA Therapy® promotes the circulation of Qi in your body and can be used diagnostically during your acupuncture treatment or to enhance your treatment. AMMA Therapy® addresses sinus problems, asthma, digestive problems, PMS and menstrual problems, headaches, and neck and back pain. It is also beneficial for those experiencing anxiety and depression. I have been practicing AMMA Therapy® for nearly 20 years and am an approved instructor of the technique.
Places where Maria has been featured
Happy with a session you've had with me?
Please share your experience and let others know!
Complete the form below with any questions.
PLEASE NOTE: if you are calling to schedule or cancel an appointment,
please call our office directly to do so: (623) 262-7222