Welcome to Spirit Point Acupuncture


We regret that our clinic is closed due to covid
and thus

acupuncture

is not currently available.


There are still many powerful ways we
can serve you
on your journey to health.
Please click the Testimonial tab in the menu above to read what our patients
have shared and also scroll down to learn
about the unique therapies we offer.
Spirit Point is more than just acupuncture.
Call with any
questions you have.
(623) 262-7222
Specializing in the treatment of
Anxiety

Depression
Stress
Post-Traumatic Stress Disorder (PTSD)
Autoimmune Conditions
Fibromyalgia
Chronic Pain
Psychogenic Pain (physical pain that has an emotional origin)
Women's Health
Offering
Bach Flower Consultations and Formulas
Essential Oil Therapy
Enneagram Consultations
Classical Acupuncture
Places where we have been featured:
Energy medicine for a changing world
The doctor of the future will give no medicine,
but will interest his patient in the care of the human frame,
in diet and in the cause and prevention of disease.
-Thomas Edison
How Can the Bach Flower Remedies Lower Your Stress in a Post Pandemic World?


Living in a post-pandemic world raises new concerns for our health, concerns which are rooted in what is called evolutionary stress. Holistic and natural medicine offer gentle, subtle, and yet powerful ways to address many of these stress responses, particularly in patients who describe themselves as highly sensitive or empathetic. We are facing existential fears unlike any we've faced in recent history. And many health professionals agree that there will be continued layers that will become apparent as we return to life in a post-pandemic world.
While the coronavirus has presented us with a significant worldwide crisis and emotions ranging from grief to fear to anger, I believe wholeheartedly that it also presents us with an opportunity for increased spiritual growth. All crises, no matter how large or small, give us the chance to reflect on how we may improve our lives — what burdens we are ready to release, what new and joyful things we are eager to embrace. Change may be painful, but change can also bring so much good when we open our arms to it.
The problem is when our stress is too large, or if it has been there for too long, we lose our ability to think clearly, discern and make better choices. We may feel overly anxious because our world no longer feels as safe as it once did. And we cannot find our way to clarity. This is where the Bach Flower Remedies can help.
The Bach Flower Remedies are a natural, but powerful system of healing, developed by British physician, Dr. Edward Bach, over 60 years ago. There are 38 remedies, which when combined have different synergistic effects, thereby helping to regulate and harmonize our emotions, helping us to feel more calm, peaceful and aligned with our situation and environment. In short, the remedies help to give us perspective, aligning us with our higher self, our true self, and our essence. The remedies essentially reconnect us to who we really are and who we came here to be.
After a discussion of your various stressors and stress responses in the session, a personal formula is prepared for you and shipped to your home.
Bach Flower Remedy consultations are offered through video or phone sessions.
Bach Flower Remedy Consultation - New Patient

90 Minutes
Video or telephone meeting
Formula will be shipped to you
Choose this option only if you have never received a Bach Flower formula at
Spirit Point Acupuncture, Wellness, and Education before.
The 90 minute session is recommended for most new patients.
Bach Flower Remedy Consultation - New Patient

60 Minutes
Video or telephone meeting
Formula will be shipped to you
Choose this option only if you have never received a Bach Flower formula at
Spirit Point Acupuncture, Wellness, and Education before.
Bach Flower Remedy Consultation

60 Minute Follow Up
Video or telephone meeting

Includes formula and shipping
The option most patients choose for follow up sessions.
---
Bach Flower Remedy Consultation

90 Minute Follow Up
Video or telephone meeting

Includes formula and shipping
For follow up patients with more complicated presentations, requiring more time.
---
Bach Flower Remedy Consultation - Follow Up

45 Minutes
Video or telephone meeting
Includes formula and shipping
For patients who have been working with Maria for a few months and require minor adjustment to their formula.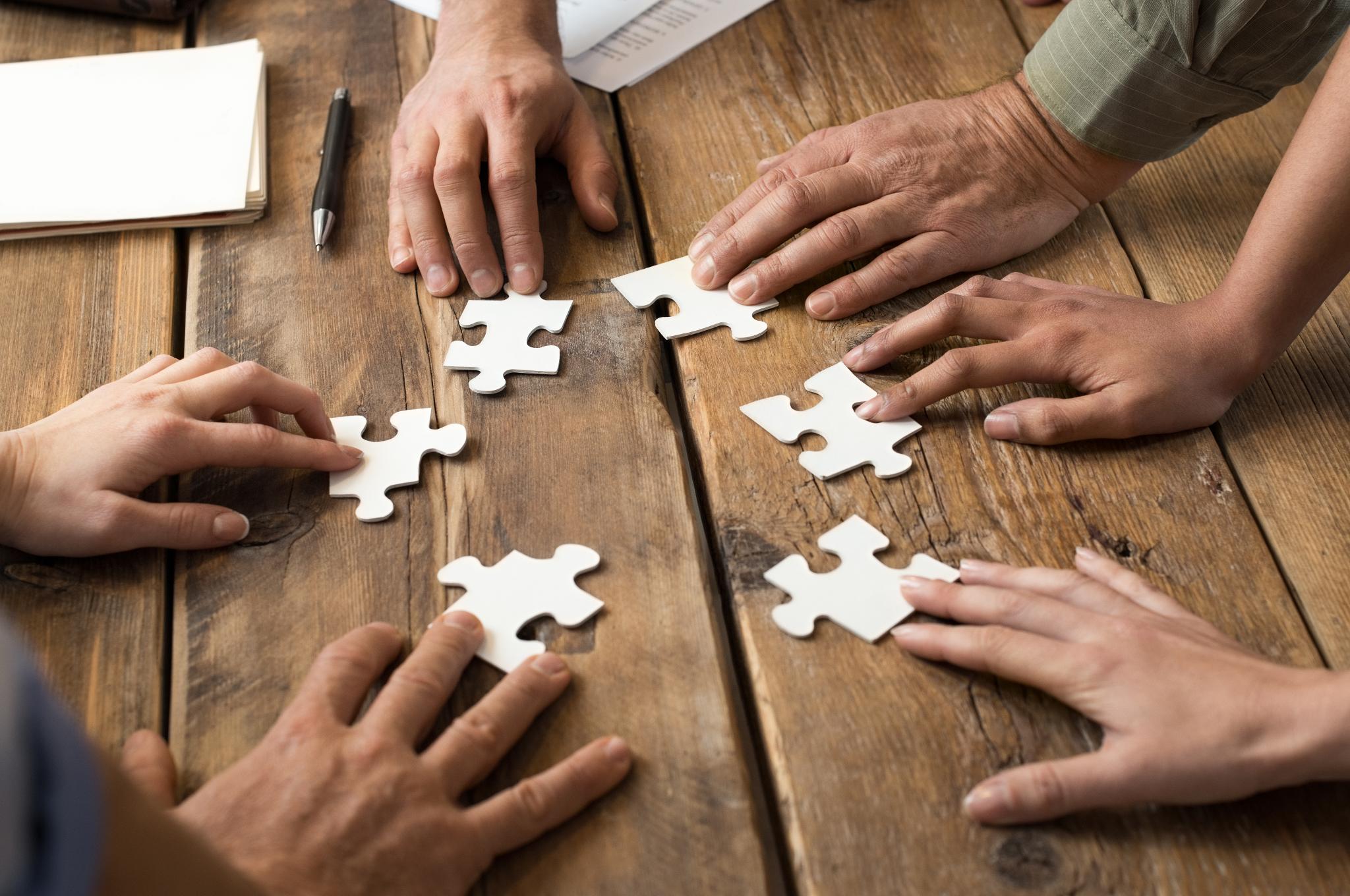 Enneagram consultations are custom-designed
to help you set and reach your health and life goals
so you can live your best life — in body, in mind, and in spirit.
The Enneagram is an ancient wisdom tradition, based on nine
personality types. We each lead with one of those types, which is formed in infancy and childhood. Our Enneagram type informs all our relationships throughout life, most notably the relationship with have with ourselves. The more awareness we have about ourselves, the better we are able to respond to our world and those in it in more meaningful and productive ways.
Take the deep dive into the essence of your being and discover how to live more fully.

These sessions are conducted by video conference or by phone.
About Maria Mandarino, LAc, DipAc (NCCAOM), LMT, CSD, MSEd
---
Welcome to Spirit Point Acupuncture, Wellness, and Education!
I look forward to partnering with you on your journey to authentic healing.
I am a licensed acupuncturist, licensed massage therapist, certified Bach Flower Remedy consultant, and certified spiritual director and have been in private practice since 2002. I also have formal training in The Narrative Enneagram tradition. I began my journey into Chinese Medicine at the New York College of Health Professions on Long Island. It was there where I began my studies in European Massage, but soon found my passion was in AMMA Therapy® and the theory of Chinese Medicine, upon which AMMA is based. While a student at the college, I was introduced to the John Barnes Approach to Myofascial Release. I went on to specialize in that work for nearly 20 years. During that time I came to understand the vital connection between the meridians and the connective tissue and the inseparable connection between the body, mind, and spirit. And so it wasn't long before I returned to school again to complete my master's degree in acupuncture at the Phoenix Institute of Herbal Medicine and Acupuncture.
It was my training as a spiritual director, however, that brought me home to the very first course I took in Chinese Medicine. In my first semester, one of my teachers said "If you're really good, you don't really need the needles."
It was a shocking statement. Over my years of practice, however, I found that when I took pulses at the start of the session, and then took pulses again after talking to the patient for 15 minutes, those pulses balanced. Pulse is one of the ways we diagnose in Chinese Medicine. As a friend of mine would say to me many years later, "You delivered the treatment with your words. The needles just anchored the treatment."
Again, an audacious statement. Over time though, I came to agree with him.
As my own inner work deepened, I found my personal work in the Enneagram was just as powerful as any physical treatment I received. And so a new path emerged in my work. Bringing the Enneagram into the work I was already doing with patients informed the other treatments I delivered, from acupuncture to bodywork.
Additionally, my years of experience as a Myofascial Release therapist informed my skills as an acupuncturist. My training in the John Barnes Approach to Myofascial Release (MFR) gave me the sensitivity skills to find deep restrictions in the connective tissue, deep patterns, rooted in the emotions, restrictions which impede the flow of the body's vital force, or Qi. Myofascial Release is the ultimate body-mind work. And the body awareness methods we teach our patients through MFR has also come to inform my work in the Enneagram.
Myofascial restrictions do not only influence your experience of pain, but they also affect the function of your organs and their associated systems: your neural system, your endocrine system, your cardiovascular system and digestive system among them. Beyond your physical body, these restrictions affect your emotional body -- your spirit -- and contribute to conditions such as depression, anxiety, and PTSD. The key to an effective acupuncture treatment or Enneagram coaching session is a practitioner who is trained to understand the the myofascial system and how the body-mind complex works.
You don't have to live in a hypervigilant state. You don't have to be reliant upon medications to mask pain. I can help you find your way back to balance and vibrant health.
I know this journey first hand. In 1997, before I had any inkling that I would be entering into body-mind medicine, I was in a serious car accident caused by a drunk driver. I was consumed by chronic pain. And there wasn't much my doctor seemed to be able to offer me beyond pills. Those pills all carried unpleasant side effects. And so I was forced to find my own answers. I'm so grateful I did.
I am also certified by the Nelson Bach Foundation in the Bach Flower Remedies and create custom formulas for my patients, getting to the deeper causes of their stress patterns and emotional pain. I also have a strong interest in plants as healing agents and have additional training in Aromatherapy and Aromatology. As such, I also bring essential oils into my work to address deeper emotional issues.
Prior to receiving my Master of Science in Acupuncture, I received my Bachelor of Arts in English and Master of Science in Secondary Education from Hofstra University. I received my certification training in Spiritual Direction at Benet Hill Monastery in Colorado Springs.
I am a passionate teacher and served as student clinic supervisor at the New York College of Health Professions, where I also taught European Massage and AMMA Therapy®. I also taught at RainStar University and Chandler-Gilbert Community College in Arizona.

Honesty and authenticity are at the heart of my approach as a practitioner. I know that healing requires not only a personal commitment, but also a safe and supportive environment. It is my goal to provide that space for you and be present to you so that you may heal.

I also know the fear and apprehension that can accompany pain and illness. Authentic healing is never a straight line and that can be a scary thing too. Some days will be better than others. We tend to want things to be fixed for us, but nothing gets fixed from the outside in. Real healing is inside out work. I can help you do that.
As a spiritual director, I am trained in the Benedictine contemplative tradition, or what we call "listening with the ear of the heart." I integrate this training with my training in the Enneagram. I believe these two traditions combined allow us to explore the deeper the sources of wounding, which always has a bearing on the physical state. If you would like to learn more about my work as a spiritual director and about my work with the Enneagram, please visit Sacred Space Healing Arts, PLLC.
I promise I will never ask you to take a journey I have not taken myself. I promise to always hold space with you as you find the courage to heal. And I promise to treat you with the same level of respect that my own healers gave me when I was on my healing journey.


I invite you to take your first step on the journey toward better health.
In the spirit of health and service,

Maria Mandarino, LAc, DipAc (NCCAOM), LMT, CSD, MSEd
Spirit Point Acupuncture, Wellness,
and Education
Blog
There were some strong winds that blew into the valley last night and the noticeable drop in temperature sure feels promising, doesn't it? Wind creates movement. Movement leads…
September 9, 2020
First, select a quiet environment. Close all the doors and windows. Gain the trust of the patient so that the patient can completely convey everything that is pertinent to the…
April 10, 2020
WHAT OUR PATIENTS HAVE TO SAY ABOUT US...
"Maria takes the time to find out what's really going on in my mind, body and soul. She involves me in the treatments, i.e., should we work on this or that? She tolerates my resistance to some suggestions and works with what she's got. Not only is she effective but her wicked sense of humor makes our sessions fun as well as healing. I drive an hour each way to see her and it's well worth it."
Judy Schriener, Sun Lakes, AZ
"
Always a great experience, a very enlightened individual who cares greatly for her patients.
"

Matthew Bohn, Buckeye, AZ
"
Maria was recommended to us by another acupuncturist. After four visits to Maria, my pain is completely gone. Through acupressure and acupuncture, Maria was able to eliminate the pain in my right leg and foot. Maria is kind, caring,
and

mostly very competent.
"
Sam Mansour, Sun City, AZ
"At the age of 13 years I was diagnosed with End Stage Renal Disease, and began dialysis several months before my 14th birthday. Since that time I have had three kidney transplants. My third transplant was the most difficult and took the longest to recover from. Age played a factor in my healing process, but so did the length of time I had waited for a transplant. The wait time for first two transplants was less than two years. I waited eight long years for the 3rd transplant. As I waited my health was declining quickly. On July 13, 2004, my cousin donated one of his kidneys, and saved my life.
Since my kidney transplant I am required to take a regiment of immunosuppressant drugs, which included prednisone. Prednisone has many side effects, including moon face, skin discoloration, hunger, weight-gain, and acne, thinning of the skin, restlessness, and increased risk for diabetes.
I began seeing Maria several years ago for both regular acupuncture and the Mei Zen Cosmetic Acupuncture Protocol. After several months of treatment, I began seeing a difference not only on my face, but also in my overall health. Acupuncture has not only been beneficial in improving the quality of my life, but my lab values continue to be within the normal range after 13 years of my transplant. Along with my transplant medications and acupuncture my creatinine (one measure of kidney function) has been within the normal range. And I am living the life I want to life, thanks to Maria!

I am so grateful for Maria and all she has done for me; she was invested in my personal healthcare and helped improve how I feel about myself.
Maria is very knowledgeable and caring, and she is kind and generous with her time, listening and getting to know her patients. Maria has the skills, wisdom, and the knowledge, and I consider her a true healer!"
---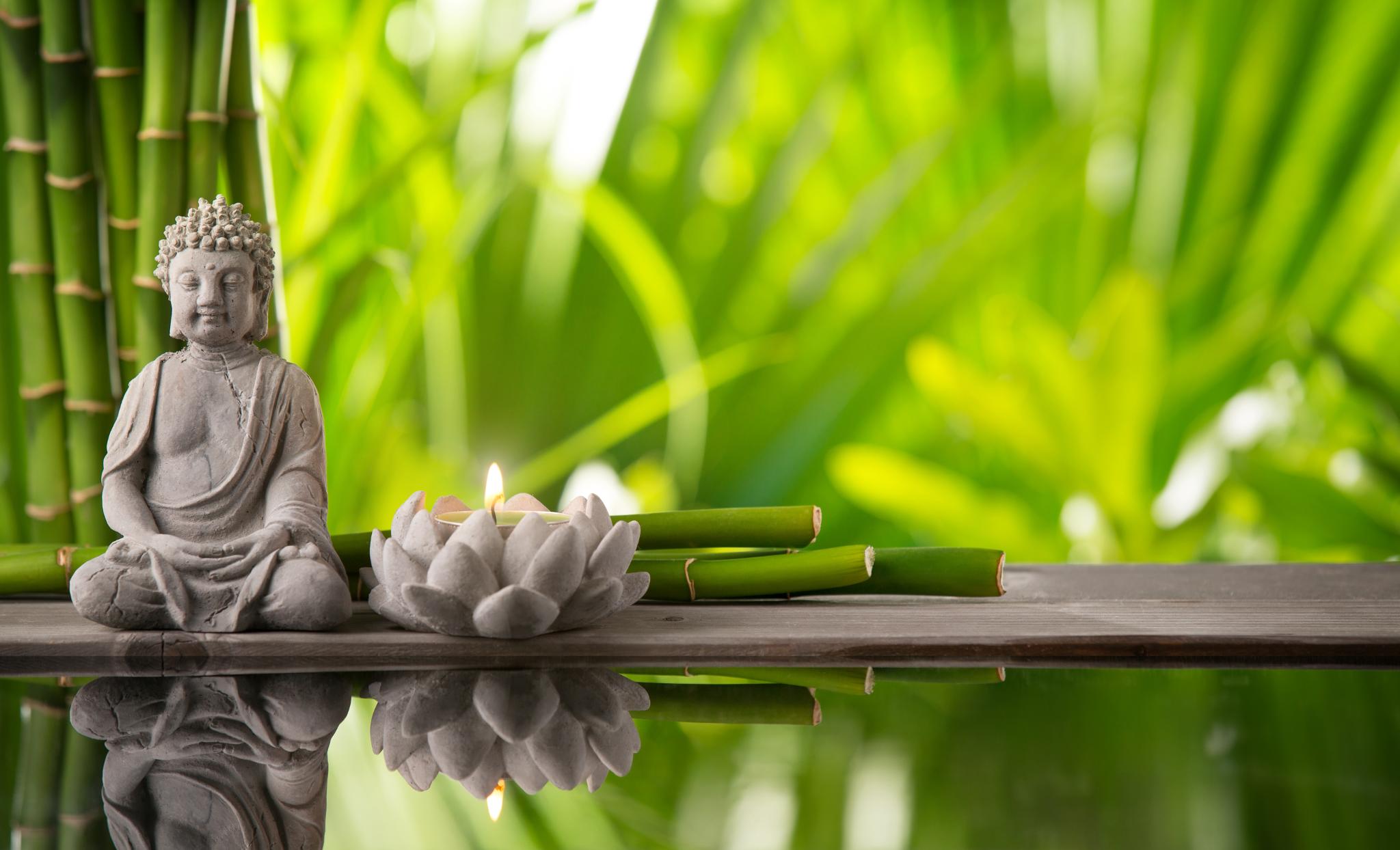 CLASSICAL ACUPUNCTURE
The Classics of Chinese Medicine state:
Where the disease is not serious, but the spirit is weak, the prognosis is poor.
Where the disease is serious, but the spirit is strong, the prognosis is good.
This is but one of many profound statements found in the classical texts of Chinese Medicine about the nature of healing. At Spirit Point Acupuncture, Wellness and Education, we treat according to these ancient texts, always seeking the deeper connections to your complaint, treating the root (the cause), and not merely the branch (the problem that got your attention). That root might be found entirely somewhere else in your body, an origin which began with an injury you sustained perhaps decades ago. That pain may reflect the movement of the seasons and how the weather affects your symptoms. It may have to do with your genetics or lifestyle. However, most times that source of pain is found in your spirit or your psyche. There are many reasons for disease. But the most meaningful treatment will always address the root cause and the state of your spirit. It is for this reason that we don't just treat your problem, but the reason you are having that problem. We are not your quick fix stop. But we promise to get to the center of your problem to restore you to balance.
Our acupuncture sessions include essential oil therapy. For patients wanting to do deeper work, a session may include an exploration into your Enneagram type.
I invite you to watch this clip from the inspiring acupuncture documentary, 9,000 Needles. The award-winning film is the story of competitive bodybuilder, Devin Dearth, who suffered a stroke and traveled with his family to China to be treated with acupuncture and Chinese Medicine. I wrote my master's thesis on the cost efficacy of treating stroke with the integration of western and eastern medicine, and so this film holds a warm spot in my heart. I encourage all my patients and anyone interested in the power of acupuncture to watch it.
Click this link: 9000 Needles Movie Trailer
Essential Oil Therapy
Application of Certified Organic Snow Lotus essential oils on specific acupuncture points with your acupuncture treatment to promote balance and harmony in the energy system. A highly effective approach to treating deeper and more emotionally based conditions.

AMMA THERAPY®
AMMA Therapy® is an ancient system of healing which includes a specialized form of massage therapy using acupressure points It also includes dietary recommendations and Qi Gong exercises. AMMA Therapy® promotes the circulation of Qi in your body and can be used diagnostically during your acupuncture treatment or to enhance your treatment. AMMA Therapy® addresses sinus problems, asthma, digestive problems, PMS and menstrual problems, headaches, and neck and back pain. It is also beneficial for those experiencing anxiety and depression. I have been practicing AMMA Therapy® for nearly 20 years and am an approved instructor of the technique.
---
Complete the form below with any questions.
PLEASE NOTE: if you are calling to schedule or cancel an appointment,
please call our office directly to do so: (623) 262-7222
Proudly serving the West Phoenix Valley communities of Sun City, Sun City West, Surprise, Goodyear, Buckeye, Peoria, Glendale, Deer Valley, Avondale, Litchfield Park, and the extended areas of Waddell, Wittmann, and Wickenburg.